20 avril 2011
With the good wheather comes the heavier trafic. As far as the track is concerned, we are ready for it this year.
The O&K "Caroline" goes light engine towards the station for a busy days work.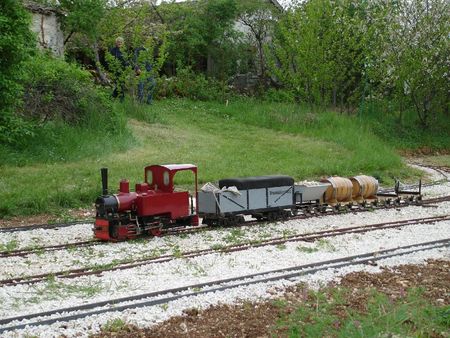 Other engines visit our station, this one is a O&K with extended water tanks from the CFB. Having delivered timber from the Allier, it is ready for the return trip with ballast and Cahors wine.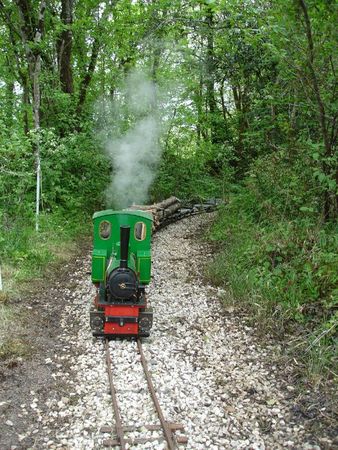 Between the timber, the output of the stone quarry and the Cahors wine there is so much work that the "Caroline" and the elderly 0-4-0 Krauss can't cope anymore. A second O&K has been ordered to replace the Krauss. We are looking into the possibility of buying a more powerfull O&K 0-6-0 T as well.