03 mai 2011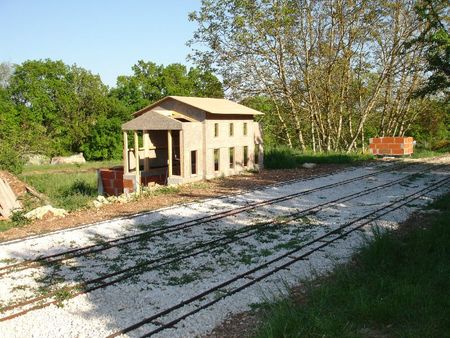 The new station building is taking shape. All mod com's will be available to passengers before long.
In the distance, the foundations of the new signalbox can be seen.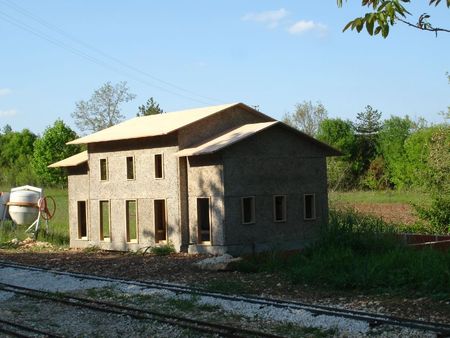 In the main building are the ticket office, buffet and waitin room. On the near side are the rest rooms and lampisterie.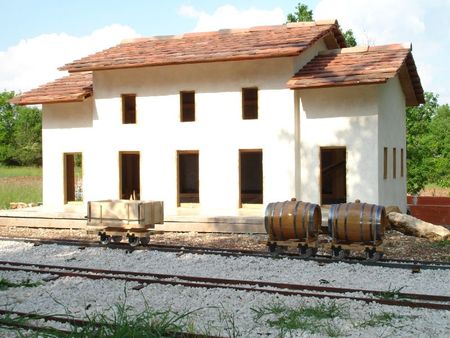 On the left will be the offices for our personel.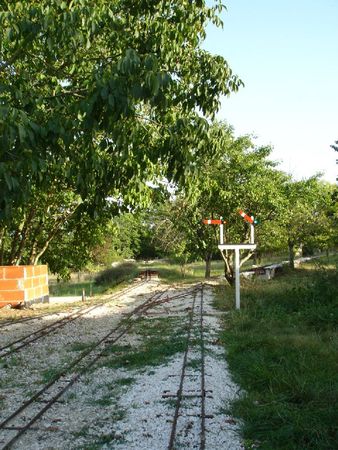 The first of the new style double signals. The lights can even be seen in bright sun light!
This one protects the points on track 3&4.