07 juin 2011
The new lay-out has been tested to its limits on this very busy day. All went well and the wheather was good. An ideal occasion for some train spotting.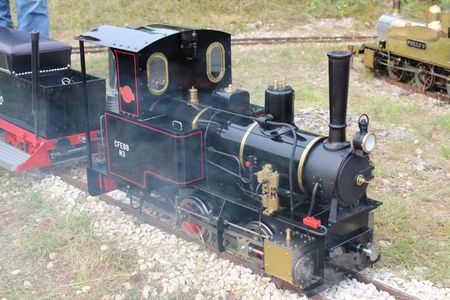 The new O&K 0-4-0 has arrived, it will run as n° 3 of the CFEBB.
On the insistence of its driver, Thomas, it has been fitted with a donkey pump in addition to its injector and axle pump. Talking about wearing a belt and braces! It is of course known as Thomas's tank engine.
A visiting german 0-6-0 and brakevan, note the compressor and airbrakes.
As you can see it is busy around the shed, with amongst others, 2 Polly's from the Tarn.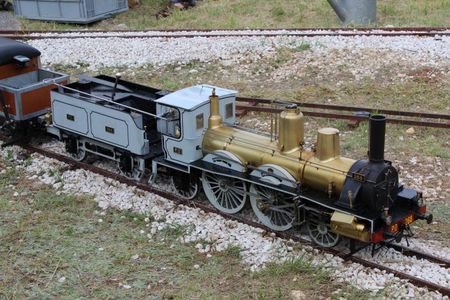 An express train was hauled by this Paris - Orleans 2-4-2, very fast!
We are still adding up the fines for speeding!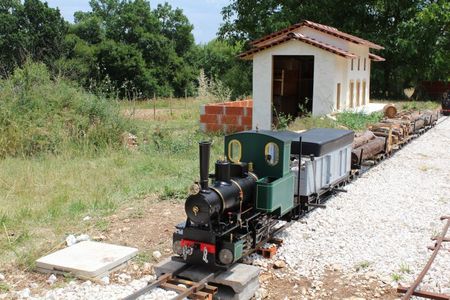 This 0-4-0 engine brought a trainload of oak from the north.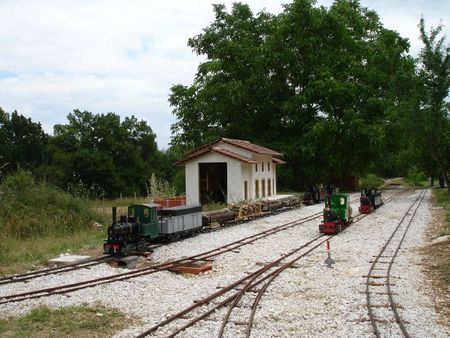 Five O&K's in front of the station, our n° 1 did most of the shunting. The engine behind it is going to the shed.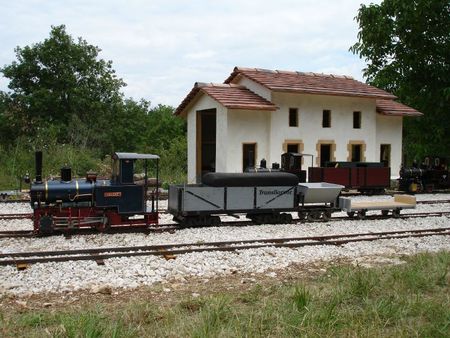 Its first visit from this british engine.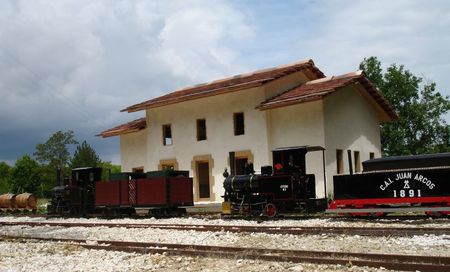 The engine in front of our n° 3 came from Paris to pick up some Cahors wine.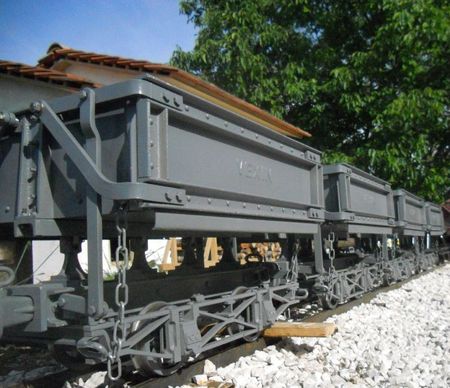 The first time we saw these good looking tippers on our tracks.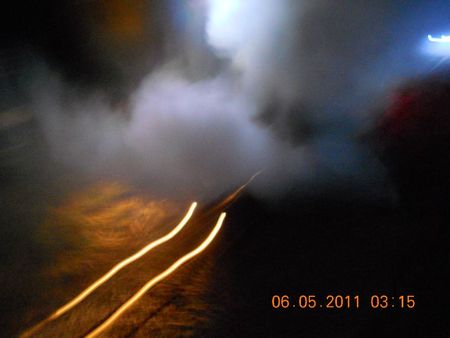 The last train out of the station!