09 janvier 2012
Guess who turned up with a cart load of windows and doors, while we were laying the fifth track?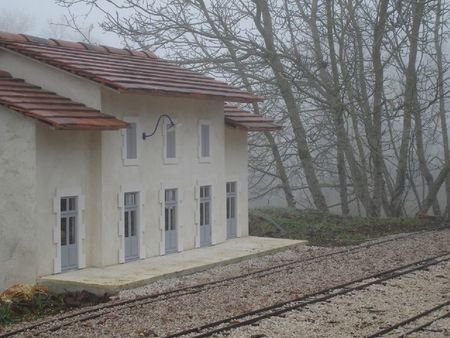 He made a good start the first day. A couple of days later everything was in place.
As soon as the electricien has finished, we will be ready for the first passengers.