06 août 2011
The disassembling of the Krauss goes on. When the cover of the left hand cylinder was taken of, we found a nasty surprise. Hard to tell if this is due to a leaking drain cock and/or lack of oil. But it will take some hard work to get the piston out.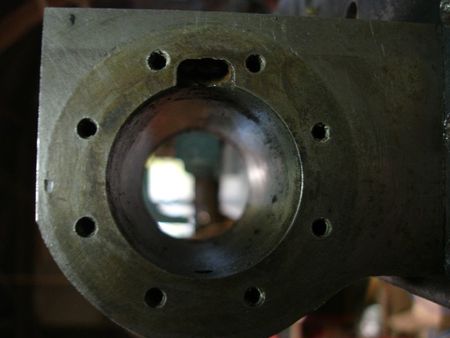 A week later it looks like this!
This neat little engine was passing through. It needed a some assistance going up the 1 in 25 Barnac incline, but was doing fine the rest of the way.