20 décembre 2010
Taking advantage of the dry wheather, all the trenches are filled in. The track laying and ballasting can continue.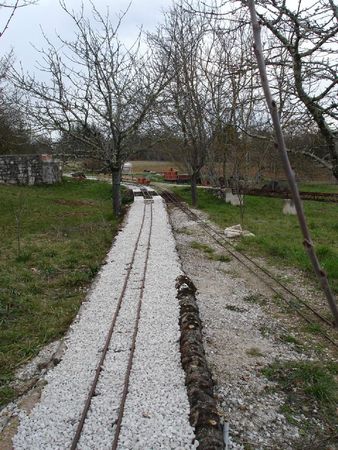 The points between the third and the fourth track are now in the station.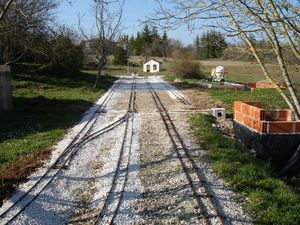 On the right, the siding (track 1) and the foundations of the signalbox.
The third track is now connected to the turntable, so that movements between the station and the turntable, no longer hinder trough going-traffic on tracks 2 and 4.
The siding (track 1) on the left has been extended from 7 m to 24 m.